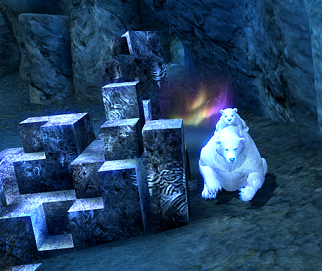 Greetings, Soulkeeper!
Who does not like a good old fashion Hide and Seek??
Well this time the GM will hide themselves so you will never be able to find them! But wait, how are you going to seek them you ask?
It is very simple, the GM did not think of it BUT you can see their Pets even though you can't see them!
Once a GM is hidden, you will have 15 min to find his pet! The first 5 players who find the GM's pet will be rewarded later!
Once the 15 min are over, the GM will change location for a total of 4 different maps! Every time the GM will be hidden, an announcement will be made giving away the map where he is currently hidding and not moving for the next 15 min unless found by 5 players!!
If you found the GM you will have to say in the normal chat "Found you!" in order to be counted in the first 5 winners and make sure to be visible by the GM!
Hints will be given after 10 min if nobody found the GM!
The event will start the 1st of May 2020 at 6:00PM CEST and end at 9:00 PM CEST!
Event will start on Aesir at 6:00 PM CEST, then Edun at 7:05 PM CEST and finish on Levina at 8:05 PM CEST!
Summary of the Event:
Maps will be announced every time the GM hides
You have 15 min to find the Pet
The GM needs to see you to count you amongs the winners
Only the first 5 players will win per map
Send in the chat "Found you!" when you found the hidden GM
If after 10 min nobody found the GM hints will be given
Rewards are to be sent at a later time after the event is over
Be on the lookout for them and good luck!
Regards,
Your EOS Team